Se acerca el mes de agosto y con él llega un nuevo catálogo de películas y series para Netflix. Muchas llegan, otras se van, y entre estas veremos varios clásicos de ciencia-ficción y fantasía, además del estreno de un gran número de producciones originales de Netflix, incluyendo la película de El Principito.
Porque aunque en agosto no veremos el regreso de ninguna de las series populares y ya conocidas de Netflix (como Daredevil o House of Cards, por ejemplo), sí que llegarán muchas nuevas. Entre ellas veremos la nueva The Get Down y la serie infantil Beat Bugs, además de películas como XOXO y Fearless, esta última protagonizada por Jet Li.
Y en general también veremos la llegada de clásicos de la ciencia-ficción como Star Trek: Nemesis, de fantasía como Sleepy Hollow y de drama como The Road, mientras que nos despediremos de películas de anime como Naruto: Shippuden o la versión con actores reales de Death Note en japonés.
Por supuesto, el catálogo de Netflix varía dependiendo del país en el que te encuentras. Los cambios que te vamos a presentar a continuación han sido anunciados para Estados Unidos, sin embargo, en la mayoría de casos se mantiene para los distintos países de Latinoamérica.
G/O Media may get a commission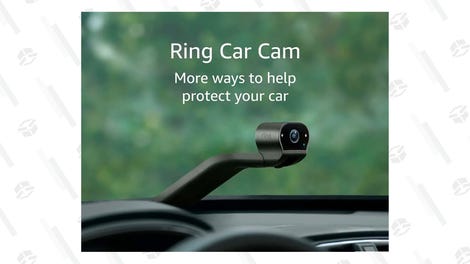 En el caso de España solo algunos de los cambios son iguales, de resto la compañía no maneja el mismo catálogo en este país debido a acuerdos de las productoras con otros servicios de streaming.
Series y películas que llegan a Netflix en agosto
1 de Agosto:
The American Side (2016)

An Inconvenient Truth (2006)

APEX: The Story of the Hypercar (2016)

Beethoven's Christmas Adventure (2011)

Big Daddy (1999)

Black Widow (1987)

Critical Condition (1987)

Deadfall (2012)

Destination: Team USA (2016)

Funny or Die Presents: Donald Trump's The Art of the Deal: The Movie

The Family Man (2000)

The Fast and the Furious (2001)

The Fast and the Furious: Tokyo Drift (2006)

Final Destination 3 (2006)

From the Terrace (1960)

Holding the Man (2015) ­

How to Win The US Presidency (2016)

In the Shadow of the Moon (2007)

ISIS: Women Unveiled (2016)

Masha and the Bear (Temporada 2)

Memoria (2015)

The Naked Prey (1966)

NCIS (Temporada 13)

Pay It Forward (2000)

The Real Texas Chainsaw Massacre (2003)

Roseanne Collection: (Tercera colección)

Sleepy Hollow (1999)

Sliding Doors (1998)

Star Trek: Nemesis (2002)

Teacher's Pet (1958)

The Verdict (1982)

The Wedding Planner (2001)

What Women Want (2000)

Young@Heart (2007)

Zack and Miri Make a Porno (2008)

3 de Agosto:
5 de Agosto:
David Cross: Making America Great Again (2016) ­(Netflix original)

Ever After High: Epic Winter ­(Netflix original)

The Little Prince (2016) (Netflix original)

Punk's Dead: SLC Punk 2 (2016)

Slow TV (Todos los programas 2016)
6 de Agosto:
9 de Agosto:
Real Husbands of Hollywood (Temporada 4)

T­Rex (2015)

10 de Agosto:
11 de Agosto:
Flight of the Butterflies (2012)

No Country for Old Men (2007)

12 de Agosto:
Ask the StoryBots: (Temporada 1)

The Get Down (Parte 1)

Project Mc2 (Temporada 2)
13 de Agosto:
13 Cameras (2016)
15 de Agosto:
Louis CK: Live at the Comedy Store (2015)

16 de Agosto:
Let's Go to Prison (2006)

Our Last Tango (2015)

17 de Agosto:
The Curse of Sleeping Beauty (2016)

The Last Heist (2016)

Puffin Rock (Temporada 2)

19 de Agosto:
Bottersnikes and Gumbles (Temporada 1)

Fearless (Temporada 1)

I'll Sleep When I'm Dead (2016)

21 de Agosto:
Maz Jobrani: I'm Not a Terrorist, But I've Played One On TV (2015)

22 de Agosto:
Law & Order: Special Victims Unit: The Seventeenth Year

23 de Agosto:
Septembers of Shiraz (2015)

25 de Agosto:
26 de Agosto:
Blue Is the Warmest Color (2013)

Dawn of the Croods (Temporada 2)

Glitter Force (Temporada 2)

Jeff Foxworthy and Larry the Cable Guy: We've Been Thinking...

Once Upon a Time (Temporada 5)

XOXO (2016)

27 de Agosto:
29 de Agosto:
The State of Marriage (2015)

31 de Agosto:
Series y películas que se van de Netflix en agosto
1 de Agosto:
Addams Family Values (1993)

The Best Man (1999)

Bowfinger (1999)

The Gabby Douglas Story (2014)

Jennifer 8 (1992)

Johnny English (2003)

The Nutty Professor (1996)

The Replacements (2000)

Roseanne Collection (Segunda colección)

Rugrats Go Wild (2003)

The Sandlot (1993)

Suspect Zero (2004)

Teen Witch (1989)

Teenage Mutant Ninja Turtles III (1993)

Vampire in Brooklyn (1995)

Where The Red Fern Grows (1974)

The Wild Thornberrys Movie (2002)

11 de Agosto:
Mr. Peabody & Sherman (2014)

14 de Agosto:
Clifford The Big Red Dog (Temporadas 1 y 2)

Clifford's Puppy Days (Temporadas 1 y 2)

15 de Agosto:
Charlie's Angels (2000)

Wish Upon A Star (1996)

16 de Agosto:
20 de Agosto:
23 de Agosto:
27 de Agosto:
The Pursuit of Happyness (2006)

30 de Agosto:
A Nightmare On Elm Street 2: Freddy's Revenge (1985)

31 de Agosto:
Death Note (2006)

Naruto Shippuden: The Movie (2007)
Naruto Shippûden the Movie: Bonds (2008)

Zathura (2005)

---