Nuevo mes, nuevo catálogo para Netflix, y septiembre llegará cargado de series nuevas e interesantes, además del regreso de Iron Fist, la serie del experto en artes marciales de Marvel. Esto es todo lo que viene y se va de Netflix en septiembre.
Estados Unidos y Latinoamérica
La segunda temporada de Iron Fist ya casi está aquí, por lo que volveremos a ver a Danny Rand tras su breve aparición en otra serie de Netflix y Marvel. Pero esto no es lo único interesante que llega al catálogo de streaming en septiembre, dado que también debutará la miniserie Maniac, protagonizada por Emma Stone y Jonah Hill, además de la película Hold the Dark.
Todas las producciones originales de Netflix se estrenarán de forma simultánea en Latinoamérica. El resto del catálogo cambiará de forma similar.
Series y películas que llegan en septiembre de 2018
1 de septiembre
Unforgiven

10,000 B.C.

Another Cinderella Story

Assassins

August Rush

Bruce Almighty

Delirium

Fair Game

Groundhog Day

King Kong

La Catedral del Mar

Martian Child

Monkey Twins
Mr. Sunshine
Nacho Libre

Pearl Harbor

Scarface

Sisters
Spider-Man 3

Stephanie

Summer Catch

Sydney White

The Ant Bully

The Breakfast Club

The Cider House Rules

The Hitchhiker's Guide to the Galaxy

The Keeping Hours

The River Wild

The Texas Chainsaw Massacre: The Beginning

Two Weeks Notice

2 de septiembre
Lilo & Stitch

The Emperor's New Groove

Maynard

Quantico – Temporada 3

3 de septiembre
A Taiwanese Tale of Two Cities
4 de septiembre
5 de septiembre
Van Helsing – Temporada 2
Wentworth – Temporada 6
6 de septiembre
Once Upon a Time – Temporada 7
7 de septiembre
Atypical – Temporada 2
Cable Girls – Temporada 3
City of Joy 

Click

First and Last
Iron Fist – Temporada 2
Next Gen
Sierra Burgess Is A Loser

Stretch Armstrong & the Flex Fighters – Temporada 2
The Most Assassinated Woman in the World

10 de septiembre
Call the Midwife – Temporada 7
11 de septiembre
Daniel Sloss: Live Shows
The Resistance Banker

12 de septiembre
Blacklist – Temporada 5
Life

On My Skin

14 de septiembre
American Vandal – Temporada 2
Bleach
Boca Juniors Confidential
BoJack Horseman – Temporada 5
Car Masters: Rust to Riches
Ingobernable – Temporada 2
LAST HOPE
Norm Macdonald has a Show
Super Monsters Monster Party: Songs
The Angel
The Dragon Prince
The Land of Steady Habits
The World's Most Extraordinary Homes – Temporada 2 (Primera Parte)
15 de septiembre
Inside The Freemasons – Temporada 1
16 de septiembre
Role Models

Scott Pilgrim vs. the World

17 de septiembre
18 de septiembre
American Horror Story: Cult

D.L. Hughley: Contrarian

21 de septiembre
Battlefish
DRAGON PILOT: Hisone & Masotan
Hilda
Maniac – Serie limitada
Nappily Ever After

Quincy
The Good Cop

23 de septiembre
The Walking Dead – Temporada 8
25 de septiembre
A Wrinkle in Time

Pirates of the Caribbean: The Curse of the Black Pearl

26 de septiembre
Norsemen – Temporada 2
The Hurricane Heist

28 de septiembre
Chef's Table– Volumen 5
El Marginal – Temporada 2
Forest of Piano

Hold the Dark
Jack Whitehall: Travels with My Father – Temporada 2
Lessons From A School Shooting: Notes from Dunblane
Lost Song
Made in Mexico
Reboot: The Guardian Code – Temporada 2
Skylanders Academy – Temporada 3
The 3rd Eye

Two Catalonias

30 de septiembre
Series y películas que se van en septiembre de 2018
G/O Media may get a commission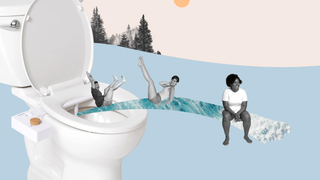 17% off
Tushy 3.0 Warm Water Spa Bidet Attachment
1 de septiembre
13 Going on 30

A Royal Night Out

Batman Begins

Casino

Dead Poets Society

Pirates of the Caribbean: Dead Man's Chest

Exporting Raymond

Forgetting Sarah Marshall

Ghostbusters

Hachi: A Dog's Tale

Hotel for Dogs

I Now Pronounce You Chuck and Larry

It Might Get Loud

Joyful Noise

Just Friends

Lockup: County Jails – Colección 1

Man on Wire

Stuart Little 3: Call of the Wild

The Assets

The Bucket List

The Dark Knight

The Descent

The Descent: Part 2

2 de septiembre
11 de septiembre
Rules of Engagement – Temporadas 1–7
14 de septiembre
15 de septiembre
A Star Is Born

Before the Devil Knows You're Dead

Bordertown

16 de septiembre
Are You Here

Jackass 3.5: The Unrated Movie

Moonrise Kingdom

24 de septiembre
28 de septiembre
España
Netflix todavía no ha actualizado el catálogo de series y películas que ofrecerán en España durante el mes de septiembre, pero una vez lo hagan actualizaremos este artículo.