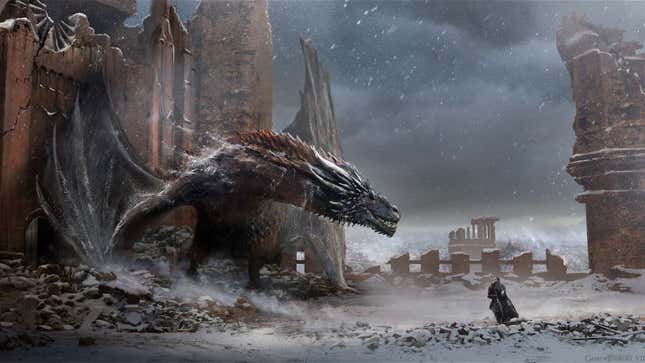 El ilustrador y artista conceptual Kieran Belshaw lleva trabajando en Game of Thrones varios años. Para esta octava y última temporada, ayudó con algunos de los momentos más icónicos de la serie.
También ha trabajado en películas como el Terminator: Dark Fate, Prince of Persia, Clash of the Titans y King Arthur, de Guy Ritchie.
Puedes ver más creaciones de Belshaw en su web personal.