El primer metro del mundo en entrar en servicio fue el de Londres en 1863. Desde entonces, arquitectos e ingenieros de todo el mundo han concebido estaciones subterráneas en todos los estilos imaginables. A continuación os mostramos 15 de esas estaciones de tren que son auténticas joyas de diseño. Si algún día pasáis por esas ciudades, no dejéis de visitarlas.
T-Centralen Station (Estocolmo)
De nuevo paredes desnudas como una caverna conforman la estación central del metro de Estocolmo. En esta ocasión los motivos pintados le dan otra personalidad.
G/O Media may get a commission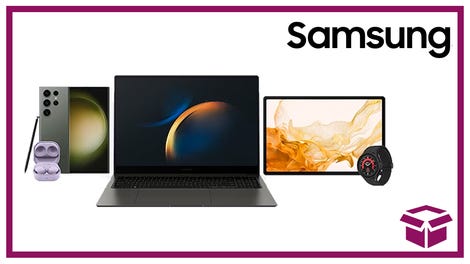 24 hour deals
Discover Samsung - Daily Deal
(vía Paolo Rosa/Flickr and Erzsébet)
Solna Station (Estocolmo)
Otra vista espectacular de paredes teñidas de rojo con el andén como protagonista.
(vía Wikimedia Commons/Wargklo)
Stadium Station (Estocolmo)
La estación del estadio fue inaugurada en 1973. Nadie diría que es un espacio bajo tierra.
(vía Skye Christensen/Flickr and Wikimedia Commons/Allgau)
Westfriedhof Station (Munich)
Once lámparas enormes iluminan esta estación de paredes azules en distintos tonos. Las lámparas se instalaron tres años después.
(vía Hannes Maurer 1 - 2)
Marienplatz Station (Munich)
Inaugurada en 1972 como parte de las nuevas infraestructuras para los juegos olímpicos, es una de las estaciones más transitadas de Munich. Sus túneles naranjas son característicos.
(vía Flickr/MrOmega and Wikimedia Commons/FloSch)
St.-Quirin-Platz Station (Munich)
Inagurada en 1977, St. Quirin es una estación semisubterránea que se ilumina mediante luz natural gracias a su estilizada cubierta de cristal.
(vía Wikimedia Commons/Florian Schütz, Wikimedia Commons/FloSch and Ian Fisher/Flickr)
Estación de Drassanes (Barcelona)
El equipo de arquitectos catalán ON-A restauró esta estación entre 2007 y 2009. Las paredes fueron dotadas de paneles de hormigón reforzado con cristal que le dan ese aire de nave espacial a los andenes. Las entradas en rojo también son espectaculares.
(vía buildtonet)
Avtovo Station (San Petersburgo)
La ciudad rusa de San Petersburgo acoge desde 1955 esta lujosa estación confeccionada con marmol blanco y diseñada por Y.A. Levinson.
(vía Wikimedia Commons/Sbarichev, Wikimedia Commons/Florstein and Andrew L. Moore)
Kiyevskaya Station (Moscú)
Inaugurada un año antes que la anterior, esta estación de inspiración barroca tiene numerosos mosáicos y hasta lámparas de araña en los andenes. En Moscú hay otras estaciones similares.
(via Wikimedia Commons/Antares 610)
Slavyansky Bulvar Station (Moscú)
Construida en marmol verde traído de Cuba y granito pulido, esta estación de aires modernistas se construyó en 2008.
(via Wikimedia Commons/VanHelsing.16, Jaime Silva/Flickr and somebody_/Flickr)
Puhŭng and Yonggwang Station (Corea del Norte)
El metro de Pyongyang es el que discurre a más profundidad del mundo (110 metros). Su decoración combina elementos neoclásicos con la habitual exaltación del régimen de Corea del Norte.
(vía Wikimedia Commons/Gilad Rom, Wikimedia Commons/John Pavelka,Geolocation.ws/afchagen, Flickr/John Pavelka 1 - 2)
Arts et Métiers Station (París)
Metal y una clara inspiración Steampunk se dan cita en esta estación que homenajea a Julio Verne.
(vía, Steve Calcott/Flickr y RG1033/Flickr)
Formosa Boulevard Station (Taiwán)
Narcissus Quagliata firma la espectacular vidriera que cubre este intercambiador. Es la vidriera más grande del mundo, con 4.500 paneles de cristal que cubren 2.180 metros cuadrados. Se inauguró en 2007.
(vía Wikimedia Commons)
Bockenheimer Warte Station (Frankfurt)
Cerramos este repaso subterráneo con esta estación remodelada en 2001 que tiene unos accesos de superficie cuanto menos originales.
(vía Wikimedia Commons/Jcornelius, Bobanac Andreas/fotocommunity, mibi55/fotocommunity)
Foto de apertura: Rådhuset (Estocolmo)
El metro de Estocolmo alberga un montón de estaciones increíbles. La que ilustra la portada es la del parlamento, inaugurada en 1975.
(vía Tobias Lindman/Flickr)
***