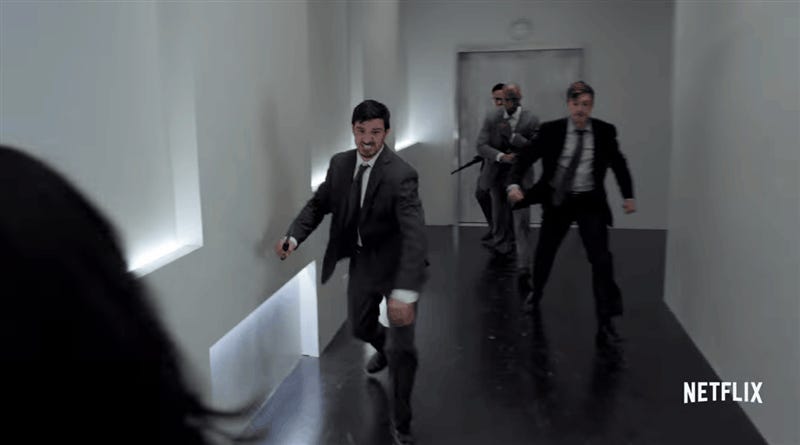 Por fin. La quinta serie de Netflix y Marvel, en la que se unirán como un equipo sus cuatro superhéroes, ya tiene un primer y emocionante tráiler. Es hora de que Daredevil, Jessica Jones, Iron Fist y Luke Cage se unan para salvar la ciudad de Nueva York.

The Defenders será la serie en la que veremos cómo se forman "los Vengadores de Netflix". Después de ver una temporada de cada hasta dos temporadas de cada uno de sus superhéroes ya los conocemos muy bien y sabemos a quién se enfrentan: un grupo de ninjas asesinos y casi inmortales conocidos como La Mano, y que por alguna razón es liderado por Sigourney Weaver.
La primera temporada de The Defenders apenas tendrá ocho episodios, pero en ella también veremos el regreso de oros héroes secundarios de Netflix y Marvel como lo son la enfermera Claire Temple, la samurai Colleen Wing, la heroína convertida en villana Elektra... y Foggy.
The Defenders estrena su su primera temporada completa el 18 de agosto en Netflix.
---