Dos años y 10 países visitados. Es lo que le ha llevado al fotógrafo Edgar Martins documentar escenas que nunca solemos ver sobre la exploración espacial. Una especie de "detrás de las cámaras" convertido en un libro excepcional. La ESA ha publicado ahora un puñado de estas imágenes que son tan poéticas como espectaculares.
En el 2012 Martins publicó el libro The Rehearsal of Space and The Poetic Impossibility to Manage the Infinite, una colección de más de 80 imágenes de las instalaciones de la ESA repartidas por medio mundo. El resultado son exquisitas fotos en larga exposición y tomadas con cámaras analógicas que muestran desde gigantescas instalaciones vacías, a los vestuarios de los astronautas, con trajes, guantes y cascos descansando como si fueran reliquias.
Debajo, una muestra del trabajo de Edgar Martins. Su libro se puede comprar online aquí.
Vestuario de los astronautas en Yuri Gagarin Cosmonaut Training Centre, Rusia, donde se almacenan los trajes espaciales Sokol
G/O Media may get a commission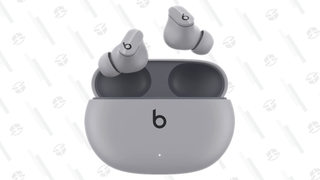 Interior de un enorme simulador espacial, Holanda
Entrada a una de las instalaciones de la ESA de prueba de antenas, en Holanda
Instalaciones de la ESA para pruebas acústicas, Ottobrunn, Alemania
Simulador espacial Columbus, en Colonia, Alemania
Casco de un traje Scape, en las instalaciones de la ESA en la Guayana Francesa
Pieza de aluminio en forma de panel probado en los laboratorios de la ESA en Noordwijk, Holanda
Plataforma de entrada al lanzador Vega, visto desde abajo, Kourou, Guayana Francesa
Fotos: Edgar Martins
***