No lo busques entre las rocas, ni oculto tras la rama. Está ahí, en primer plano.
"Cuando pasas mucho tiempo en la naturaleza, aprendes a detectar hasta el más mínimo detalle de un animal o su más mínimo movimiento", explica el fotógrafo italiano Luca Eberle. Sin embargo, hay un animal que me hizo menos seguro de mí mismo: el insecto palo; y en particular, un fásmido que conocí en el Parque Nacional Isalo, en Madagascar. Esta criatura era imposible de detectar sin la ayuda de los guías. Extraordinario es la única palabra que me viene a la mente para describir al animal más invisible que he visto en mi vida".
Eberle es uno de los finalistas del certamen Close-up Photographer of the Year, que premia las mejores fotografías macro y en primer plano del mundo animal y el mundo vegetal. Me pregunto si el insecto palo participó en ambas categorías.
El ganador de la edición de 2020 ha sido Galice Hoarau, un profesor de ecología marina molecular. Hoarau hizo esta evocadora foto de una larva de anguila mientras buceaba de noche en las negras aguas de la isla de Lembeh (Indonesia).
G/O Media may get a commission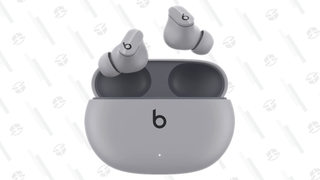 Aquí tienes otros ganadores y finalistas del Close-up Photographer of the Year:
Tienes el resto de fotos en la web del certamen.