Hoy lunes, tres astronautas han regresado desde la Estación Espacial Internacional (ISS) a la Tierra a bordo de la cápsula Soyuz. Es un viaje del que apenas se conocen imágenes desde dentro. La Agencia Espacial Europea (ESA) ha publicado justo hoy un fascinante vídeo explicando cómo se realiza ese viaje, con imágenes de otras expediciones filmadas dentro de la Soyuz y nunca vistas antes.
Puedes ver el vídeo completo debajo. Está en inglés, aunque si activas los subtítulos se puede seguir casi a la perfección. Se trata de hecho de un vídeo de formación que se utilizó para explicar el proceso de re-entrada en la atmósfera a bordo de la Soyuz a futuros astronautas.
El vuelo de regreso dentro de la cápsula, desde que sale de la ISS a 420 kilómetros de altura hasta que aterriza, dura 3 horas y media. El momento en el que la Soyuz comienza a entrar de vuelta en la atmósfera terrestre es el más delicado. La cápsula llega a girar sin parar en varias ocasiones algo que, como se ve en la imagen animada de arriba, puede llegar a ser bastante estresante si vas dentro. De todas formas, la misión está perfectamente planificada al milímetro, tanto por los astronautas de la ISS como por el operativo en Tierra. Si quieres ver todos los detalles, no te pierdas el vídeo debajo:
****
Créditos de vídeo (en inglés)
Video credits: Produced by the ESA Human Spaceflight and Operations (HSO) Astronaut Training Division, Cologne, Germany, in collaboration with the HSO Strategic Planning and Outreach Office, Noordwijk, The Netherlands, with special support from Roskosmos.
Narration Voice: Bernard OattesTechnical Experts: Stephane Ghiste, Dmitriy Churkin (HSO-UT)Content Design: Stephane Ghiste, Dmitriy Churkin, Raffaele Castellano, Matthew Day (HSO-UT)Animation & Video Editing: Raffaele Castellano (HSO-UT), HSO-KProject Coordination: Matthew Day, Stephane Ghiste, Dmitriy Churkin (HSO-UT)
Special thanks to:Martin Schweiger (Orbiter software: http://orbit/medphys.ucl.ac…)Nikita Vtyurin, Andrew Thielmann (Orbiter Soyuz model)Lionel Ferra (HSO-UT)Oleg Polovnikov (HSO-UT)Frank De Winne (HSO-A)Paolo Nespoli (HSO-A)Antonio Rodenas Bosque (HSO-UT)NASAROSCOSMOSS.P. Korolev Rocket and Space Corporation EnergiaAerospace Search and Rescue Service of the Russian FederationParachute footage: Cambridge University SpaceflightSurfer footage: copyright Red Bull Media House
G/O Media may get a commission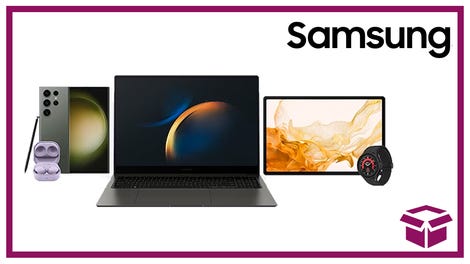 24 hour deals
Discover Samsung - Daily Deal
Footage from inside Soyuz capsule courtesy of RSC Energia has limited rights:
a) These data are submitted with Limited Rights under Agreement among the Government of Canada, Governments of Member States of the European Space Agency, the Government of Japan, the Government of the Russian Federation and the Government of the United States of America concerning co-operation on the civil International Space Station.
These data may be used by the receiving co-operating agency and its contractors and subcontractors, provided that such data shall be used, duplicated or disclosed only for the following purposes, which are related to the Cooperating Agency Space Station Program for ISS:
1) Use for ESA astronaut training
2) Use for educational purposes
These data shall not be used by persons or entities other than the receiving Cooperating Agency, its contractors or subcontractors, or for any other purposes, without the prior written permission of the furnishing partner state, acting through its cooperating agency.
b) This notice shall be marked on any reproduction of these data in whole or part.