House of Cards llegará a su final definitivo en su sexta temporada, que se estrenará el próximo 2 de noviembre. Pero esta vez, toda la historia estará centrada en Claire Underwood. ¿Qué ha pasado con Frank? El último tráiler de la serie por fin lo ha revelado.
Kevin Spacey fue despedido de House of Cards tras salir a la luz una acusación de acoso sexual de un actor cuando todavía era menor de edad. Netflix decidió suspender la producción de la serie mientras decidían qué hacer tras sacar a Frank Underwood de la historia. Ahora sabemos cuál ha sido su decisión.
Como era de esperarse, Frank estará muerto durante la última temporada de House of Cards. En un nuevo tráiler Claire, ahora presidenta de los Estados Unidos, le dice a la tumba de Frank que "el día que ella muera no será enterrada en el patio de su casa, y muchas personas harán fila para ofrecer sus respetos a su tumba", dando a entender que Frank murió en una posible deshonra y fue enterrado justo al lado de la tumba de su padre, ese que tanto odiaba.
G/O Media may get a commission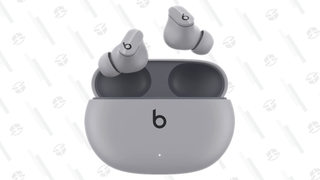 ¿Cómo murió? Todavía no lo sabemos, así que tendremos que esperar al regreso de la serie el 2 de noviembre.