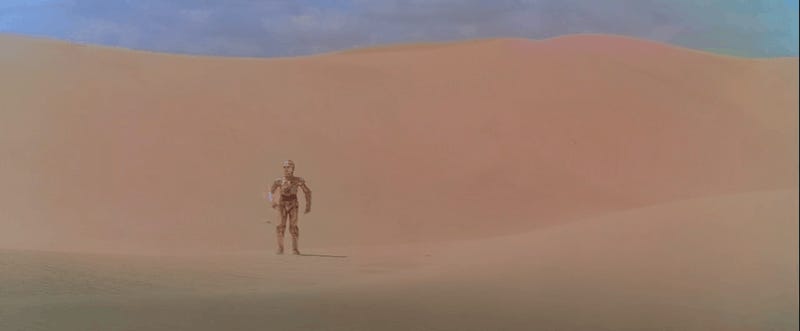 2015 fue el año en el que todos volvimos a hablar de Star Wars. Disney y Lucasfilm revivieron una de las sagas más míticas de películas de todos los tiempos. Pero muchos aún no han visto, por alguna razón, la trilogía original de Star Wars, y estos tráilers al estilo The Force Awakens son tan geniales que te harán ver estas películas por primera vez, o de nuevo.
Y es que The Force Awakens nos enamoró desde que vimos su primer tráiler, se sentía en él la magia y el misticismo de la saga creada por George Lucas, eso que la hace lo que es, y el YouTuber Tom F lo sabe, por lo que se ha inspirado por completo en ese tráiler para crear los suyos propios basados en A New Hope, The Empire Strikes Back y Return of the Jedi. El resultado es maravilloso.
Usando la banda sonora del tráiler de The Force Awakens, pero los diálogos y escenas de la trilogía original, ha logrado crear tráilers tan buenos que muchos lo primero que haremos después de verlos es volver a disfrutar estas películas. Y que la Fuerza nos acompañe.
Tráiler de Episode IV: A New Hope
Tráiler de Episode V: The Empire Strikes Back
Tráiler de Episode VI: Return of the Jedi
Y para que puedas comparar, el tráiler de Episode VII: The Force Awakens en el que se basan estos "remakes"
***

Psst! también puedes seguirnos en Twitter y Facebook :)