Tiene sus fallos, pero Ex Machina es una de las mejores películas de ciencia-ficción en lo que llevamos de año. Más importante: consigue tratar de manera inteligente y acertada los retos de la inteligencia artificial. Precisamente sobre inteligencia artificial alguien ha escondido un curioso easter egg en una de sus escenas.

Tal y como recoge el siempre imprescindible Source Code in TV and Films en una de las escenas puede verse escrito sobre una de las pantallas el siguiente código:
#BlueBook code decryption

import sys

def sieve(n):
x = [1] * n

x[1] = 0

for i in range(2,n/2):

j = 2 * i

while j < n:

x[j]=0

j = j+i

return x def prime(n,x):

i = 1

j = 1

while j <= n:

if x[i] == 1:

j = j + 1

i = i + 1

return i - 1

x=sieve(10000)

code = [1206,301,384,5]

key =[1,1,2,2,] sys.stdout.write("".join(chr(i) for i in [73,83,66,78,32,61,32]))

for i in range (0,4):

sys.stdout.write(str(prime(code[i],x)-key[i]))

print
Si se ejecuta en python 2.7 da como resultado:
ISBN = 9780199226559
El ISBN o International Standard Book Number es un identificador único para libros de carácter comercial y que se aplica internacionalmente. Puede encontrarse en la contraportada de la mayoría de libros y revistas que usamos a diario.
Ese ISBN, en concreto, corresponde con Embodiement and the winner life: Cognition and Consciousness in the Space of Possible Minds. Uno de los títulos de referencia sobre cognición y consciencia, unido a la percepción sensomotora que cada uno tiene sobre su propio cuerpo. Es una obra de neurobiología que, posiblemente, se utilizó para el desarrollo de ciertas partes de la película. Bien visto.
G/O Media may get a commission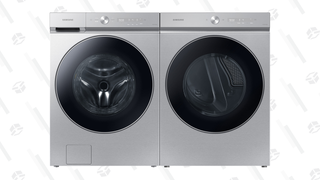 Get $500 back in credit
Last Chance: Samsung Bespoke AI Washer and Dryer Preorder
***