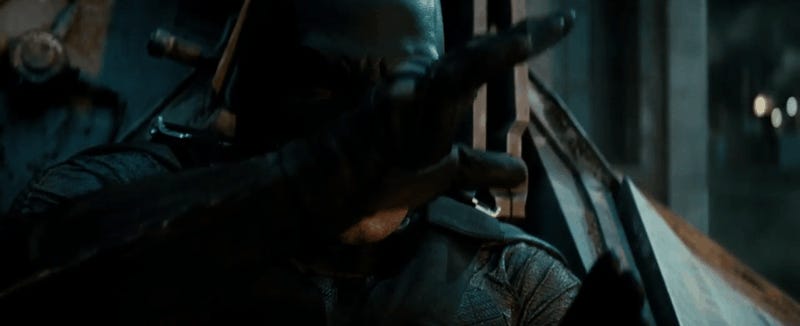 La próxima película basada en el universo de DC Comics tiene un nuevo tráiler, y es el más épico hasta la fecha. Batman v Superman: Dawn of Justice será mucho más que simplemente ver peleando a dos superhéroes, un villano mucho más temible va a desatar una guerra.
Durante el programa nocturno de entrevistas de Jimmy Kimmel, Warner Bros. estrenó un nuevo tráiler de la película, y tiene de todo: batallas épicas, momentos incómodos y tensos entre Clark Kent, Bruce Wayne y Lex Luthor, un nuevo y temible villano (Doomsday) y la llegada de una misteriosa Wonder Woman. Es, sencillamente, brutal.
Batman v Superman: Dawn of Justice se estrena el 25 de marzo de 2016.
Y, a continuación, el tráiler en español.
***

Psst! también puedes seguirnos en Twitter y Facebook :)